Sign Up for Driving Lessons!
Our next ODOT approved 5 week driver's education course begins
Saturday, January 13th.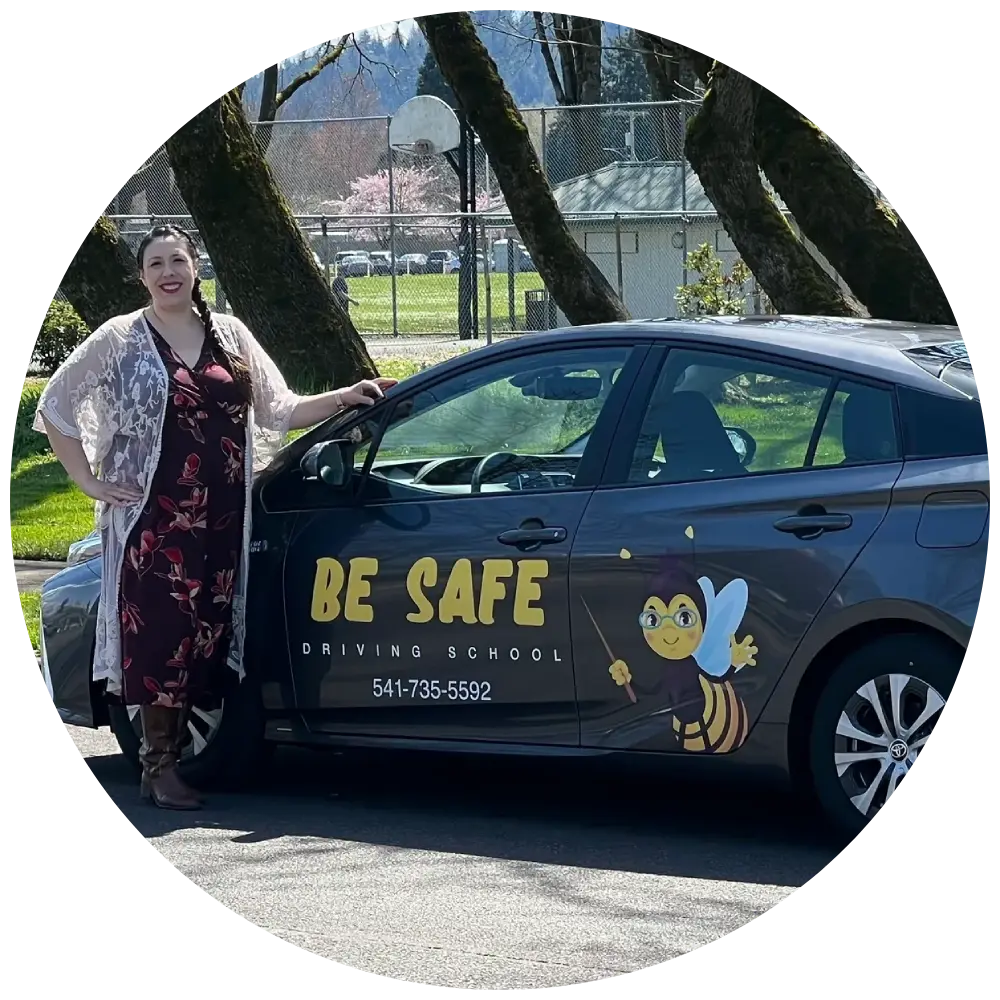 Safe Driving

Made Simple!
Be Safe Driving School is licensed, bonded, and insured. We provide quality driving education with an ODOT-certified driving instructor for people learning to drive for the first time and mature drivers wanting to improve their driving habits and skills.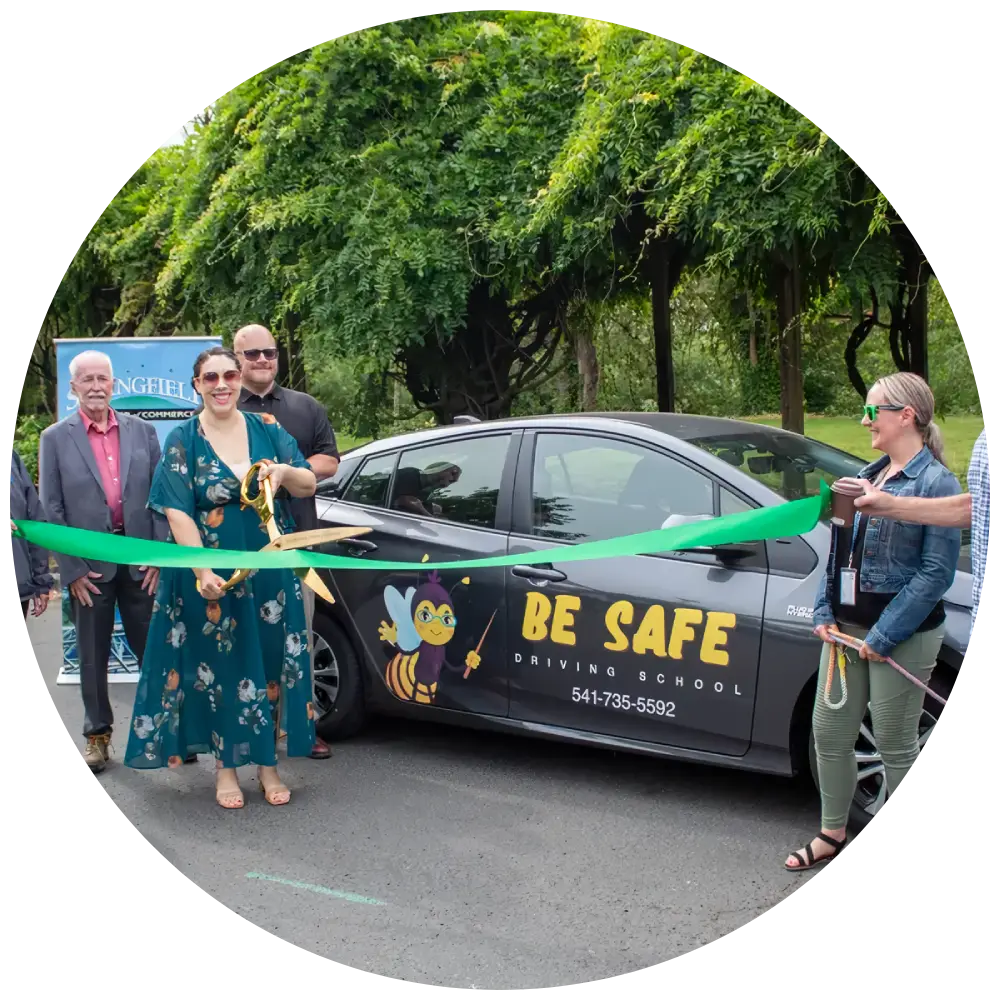 Hello, my name is Kelly. I am the owner and operator of Be Safe Driving School. I have had a lifelong passion for teaching. Being a mother, I am always concerned about the safety of my children. Driving is something most of us do every day, even though it is one of the most dangerous things a person can do. I wanted to use my passion for teaching to provide a service to the community to hopefully make the roads a safer place for all of us. I am dedicated to providing the highest quality driving education and training to help you to become a confident and safe driver. As a driver's education company, we spend a lot of time on the road. This is why we choose to use a plug-in electric hybrid vehicle to lessen our impact on the environment.
Traffic Safety

Education Course
The ODOT-approved traffic safety education course includes 30 hours of classroom instruction, 6 hours of behind-the-wheel lessons, and 6 hours of driving observation with a private driving instructor.
Our upcoming sessions will be 5 weeks long with one drive scheduled each week.
January 13th - February 24th Saturdays and Sundays  9:30 am – 12:45 pm at Lane Community College
February 17th - March 24th Saturdays and Sundays 9:30 am - 12:45 pm at Lane Community College
Click on the Learn More button to complete your enrollment online.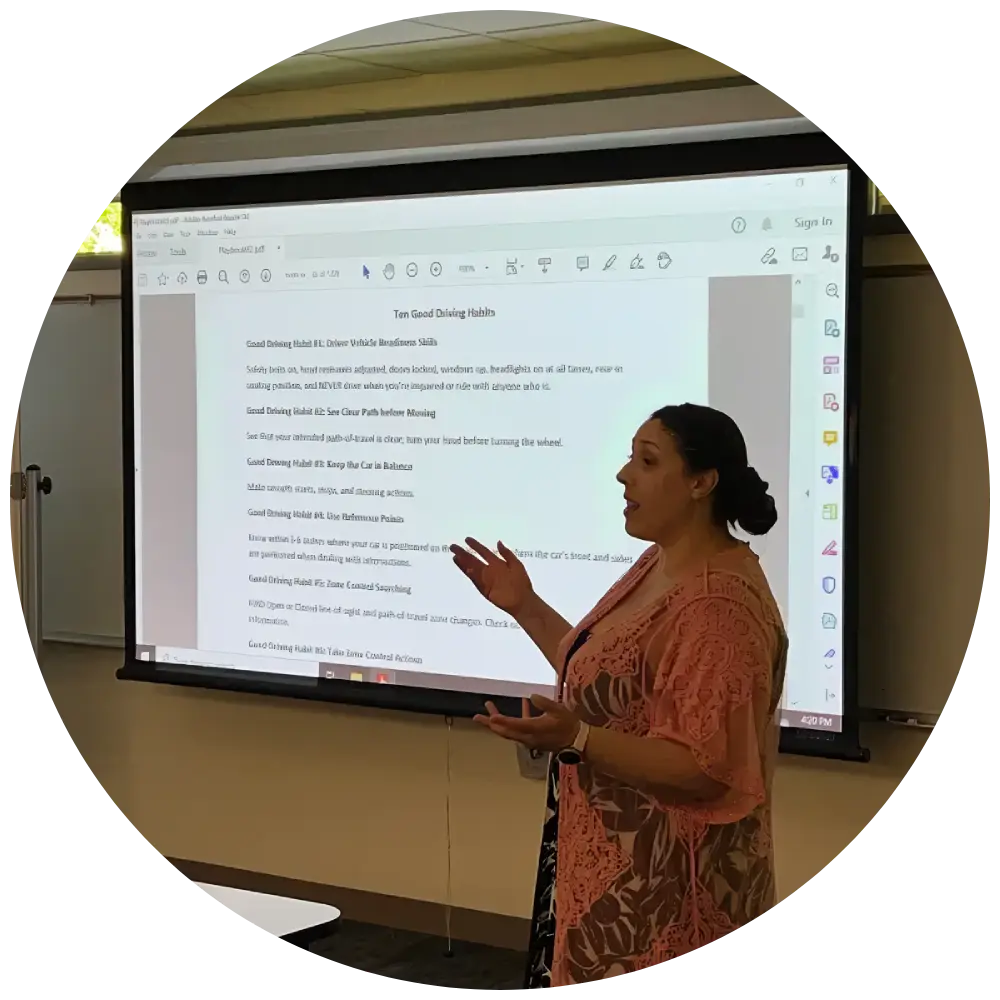 My son was a fairly good driver before we sent him to "Be Safe Driving School." After the first drive, he improved. Kelly is a great teacher with clear instructions and expectations. I feel much more confident with my son behind the wheel now. I recommend this driving school to anyone with a teen.